A couple of winter pics- Cape Runaway
Posted by Chad

on 1/8/2012, 7:51 pm
125.239.54.X
I went for a drive the other day and headed up the coast after passing through Gisborne and picking up the Spurr.

We made the most of some exceptional conditions forecast and headed to Cape Runaway. The fishing was not very flash, infact it may have been too flat as the fishing was bloody slow.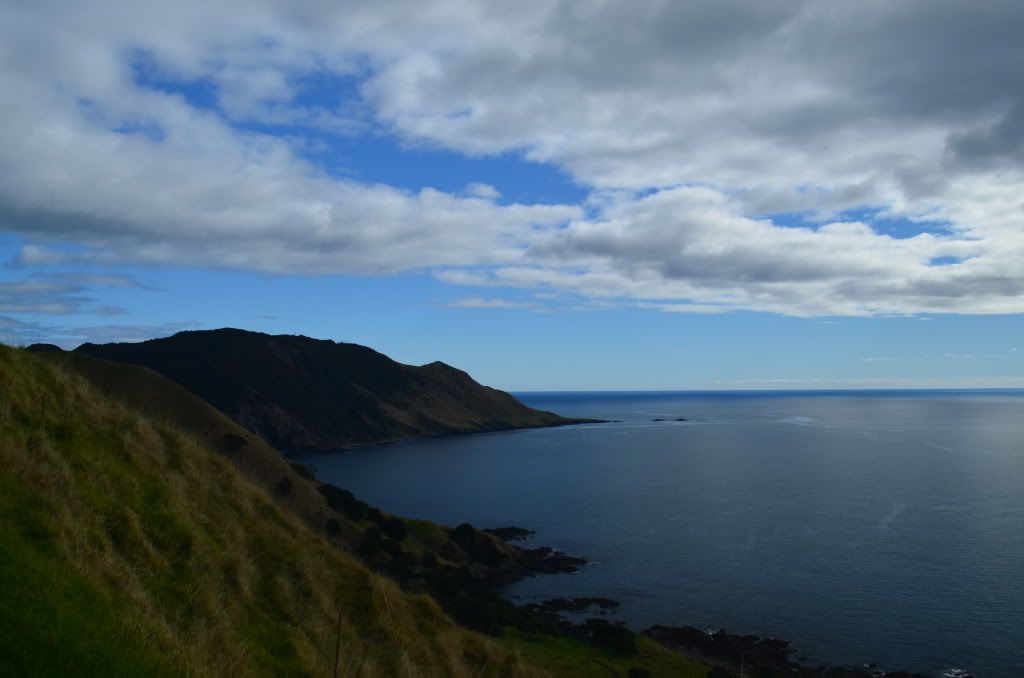 These buggers kept smashing the softbaits, and if they managed to leave them alone, then the blue cod were very fast to pick up the slack and make the most of the opportunity. Even though they are quite a pest, they are amazing to look at, even the thorn on top of their head captures the eyes. The name leather Jacket is very appropriate, they are rough to touch. This falla was soon thrown back.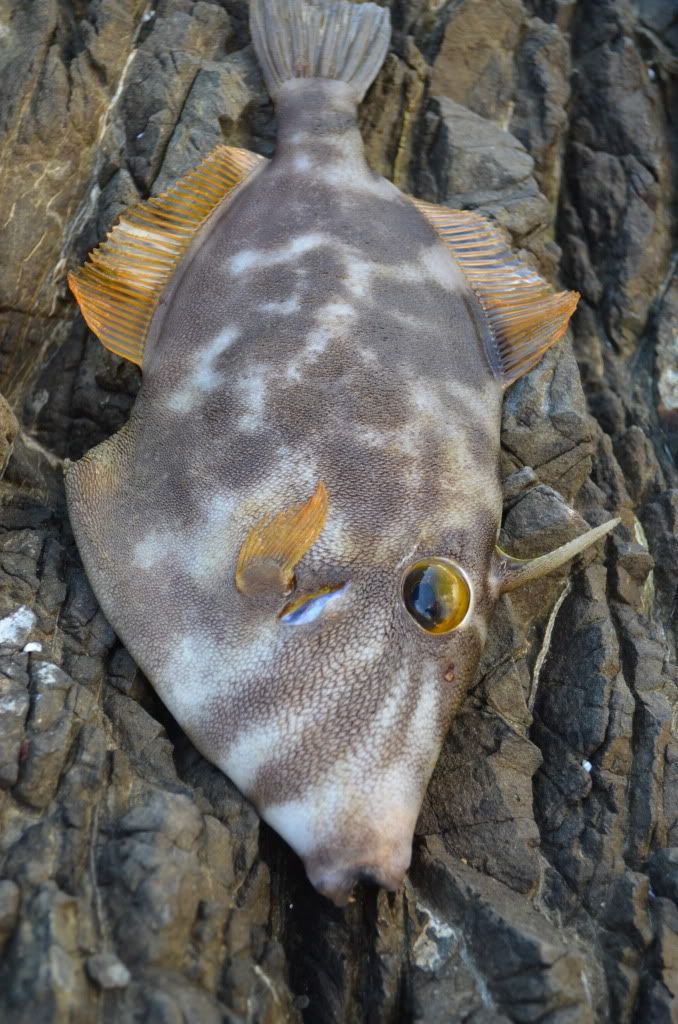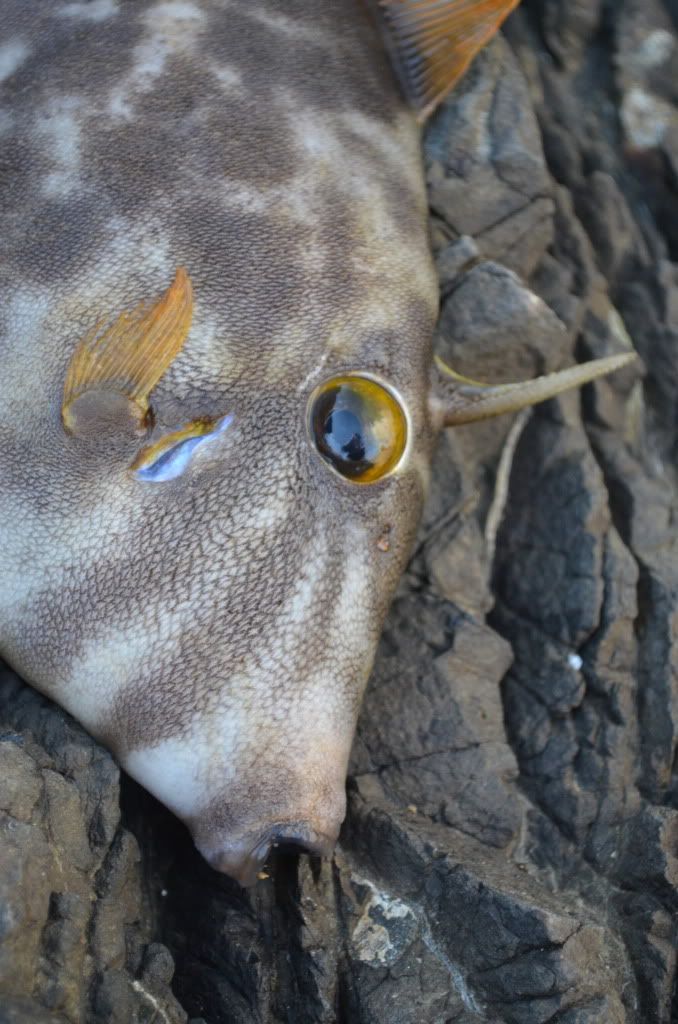 As the ambiant light set on the country side a solo kingfish come into the burley trail that had mainly attracted sharks all day. The stunning colours of green and gold rolled several times through the burly. Although the fish was not huge, it was solid and would have been at least 18kg. I had previously set up the livebait rod and prerigged a decent sized trevally for this moment which was resting in a near by rock pool.

I threw in a couple of smashed up pilchard, these where hammered as I fetched my rod. I pitched the trevally directly infront of the kingfish and whack, surface strike at my feet in cystal clear waters, AWSOME !!

After a short burst the fish was free and I was left to ponder on what had gone wrong. Earlier in the day as I set the rod up, I had noticed my leader knot was worn and left allot to be desired, I was in to much of a rush and I gave it the she'll be right stamp......... For the sake of saving a few minutes early on in the piece, it cost me a trip making fish. It was still an awsome moment, but it left a sour taste.

That was to be the last kingfish I saw for the trip, and as the sun set it was time to leave.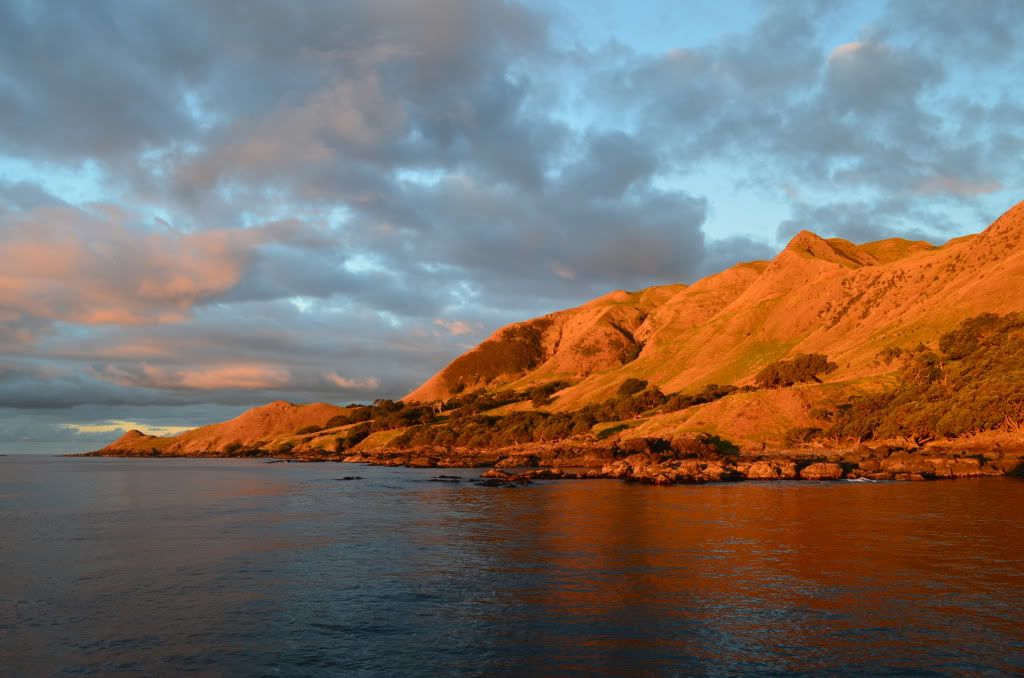 I didn't bother photographing the snapper because they where not very big. We had put 14 snapper in the bin, and a few blue cod for a change in flavour. It's not to often I get the chance to go up there due to time, but it's always worth it. Of course a trip is never complete until a few big fish get away, and the Spurr and myself both had a couple of moments where the eye brows were down.

The biggest fish come off the beach at Maraenui. I think the Spurr hooked a Gurnard to, to add to the tally. There were a few kahawai around as well.

As the sun went down, we headed to a near by beach to fire up the BBQ and unwind from a primo winters day in the sun. Life's pretty sweet when you get to experience the outdoors like this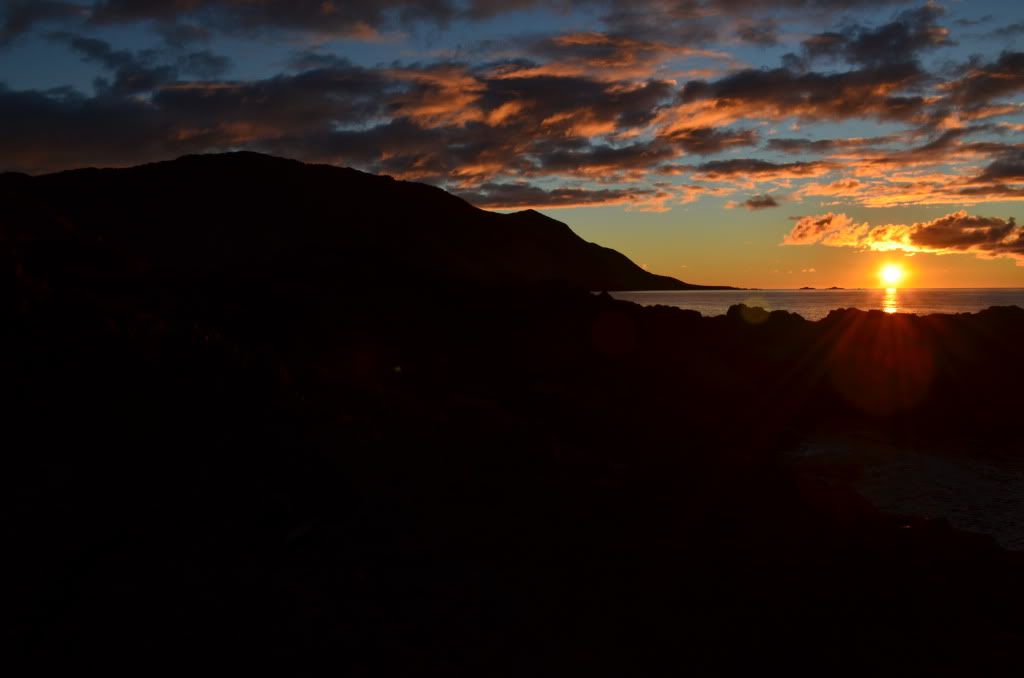 ---
Wairoa
Hawkesbay

Take Nothing For Granted



---