Haha yea they have been a very forward litter, climbing out of the pen and barking when I get home from work at 10pm and put my key in the door, they are so alert and watch EVERYTHING they are like little sponges just soaking everything up.. We raised them in the house and have really enjoyed the whole experience, for me its my first litter and for as much hard work as it has been its also been a real rewarding time too..
This little guy is now living with a premiership footballer who is a real nice bloke with a great young family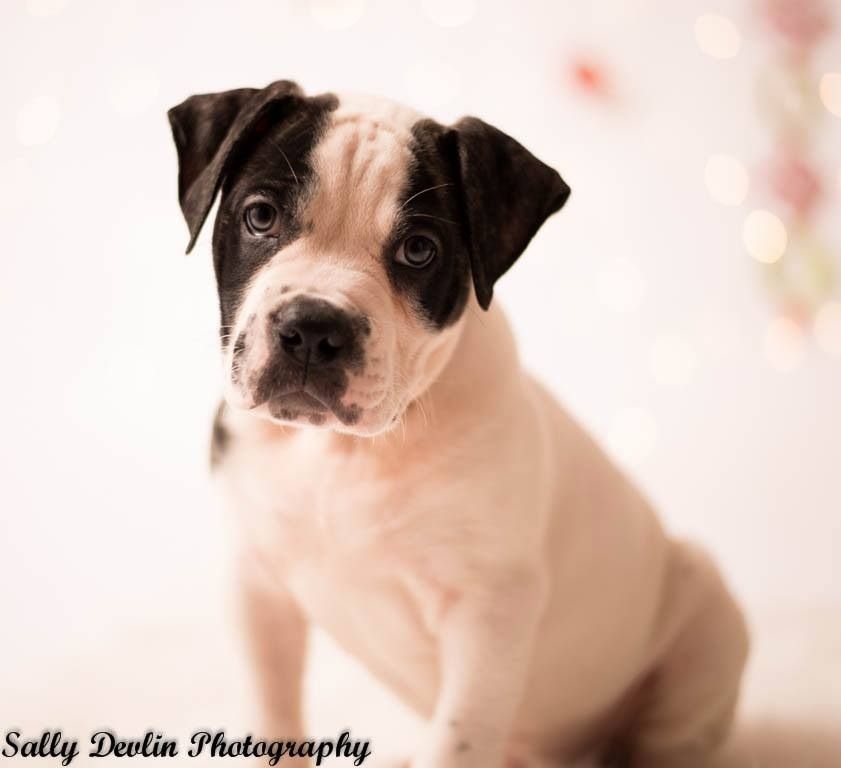 And this little fella is a real live wire he picks fights with anythin that moves and has so much prey drive its unreal, he is going to his new home on saturday with a friend down in london
The rest of them all went to real nice families and Im real pleased with the homes that we found them, i still have three left but no rush for them to go, I enjoy having them here too much if im honest lol
Its great that your busy at the store especially during the hard times folks all seem to be facing lately, we are real busy at work too and they have invested real heavily in loads of new machinery so looks like my future is kinda secure for the next 10 years or so anyway.
Also thought I would share this little Gem with you, she is my latest adition called Toffee, an olde time that I got when I visited Sheri last week, as always you can't visit without coming away with a dog lolol
I will start a thread up about hunting as would like to hear what you and maybe some of the other guys here on no bull have been catching..
Speak soon
Damian