Those that know me will be aware that I like clean and tidy bikes. I do not do that Patina rust stuff.
So for some time I have been pondering the crank case breather on my 1961 Dominator. As standard it simply blows any breathed oil mist to atmosphere down behind the primary chain case. Net result an oily mess on the bike and a completely oil soaked but now water proof left boot for the "lucky" pillion passenger.
I decided upon a clean and tidy solution, with stainless steel being my choice of material.......no crappy plastic drink bottle or beer can for me.
A presed bracket to stop the catch tank from flying arould and a purpose made stainless cap were decided upo. The tank was to be totally concealed and fitted in the under seat tool tray..........and here it is.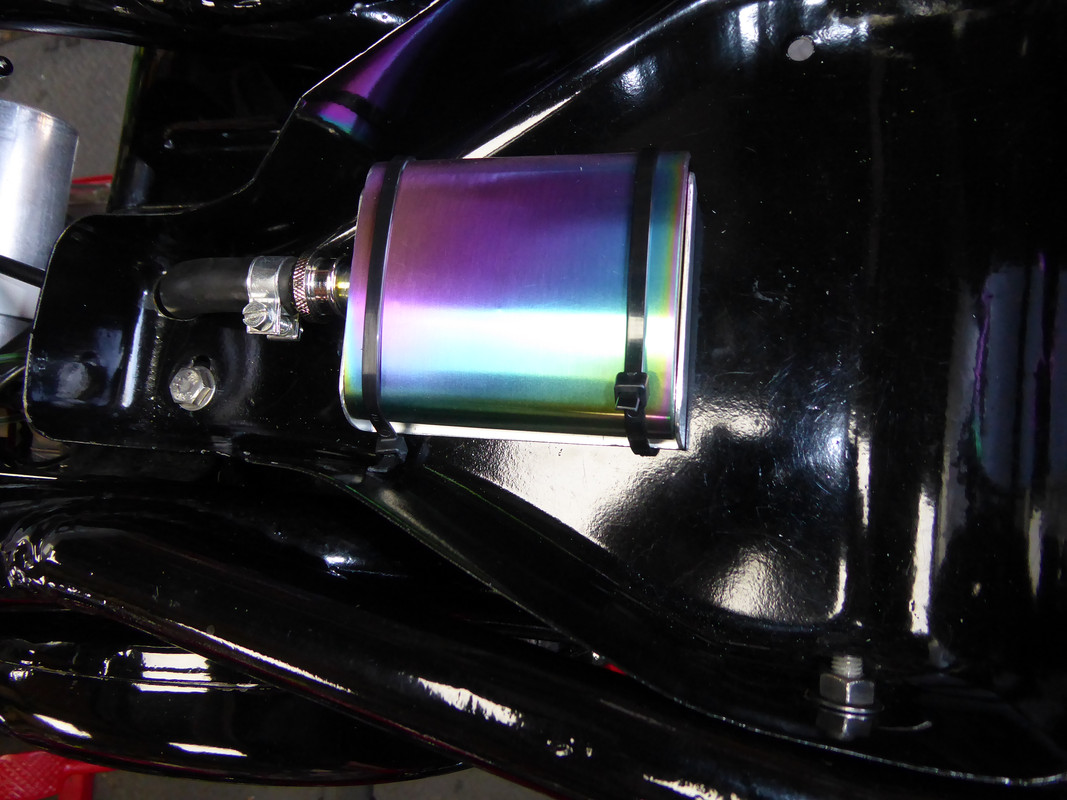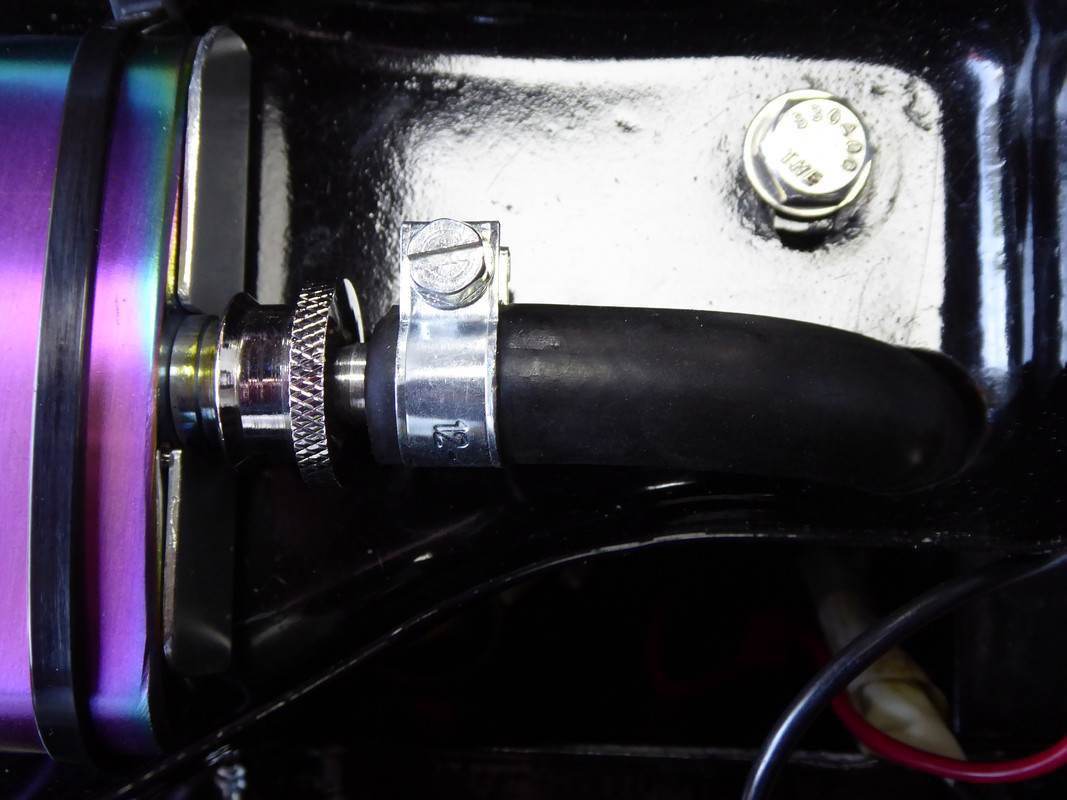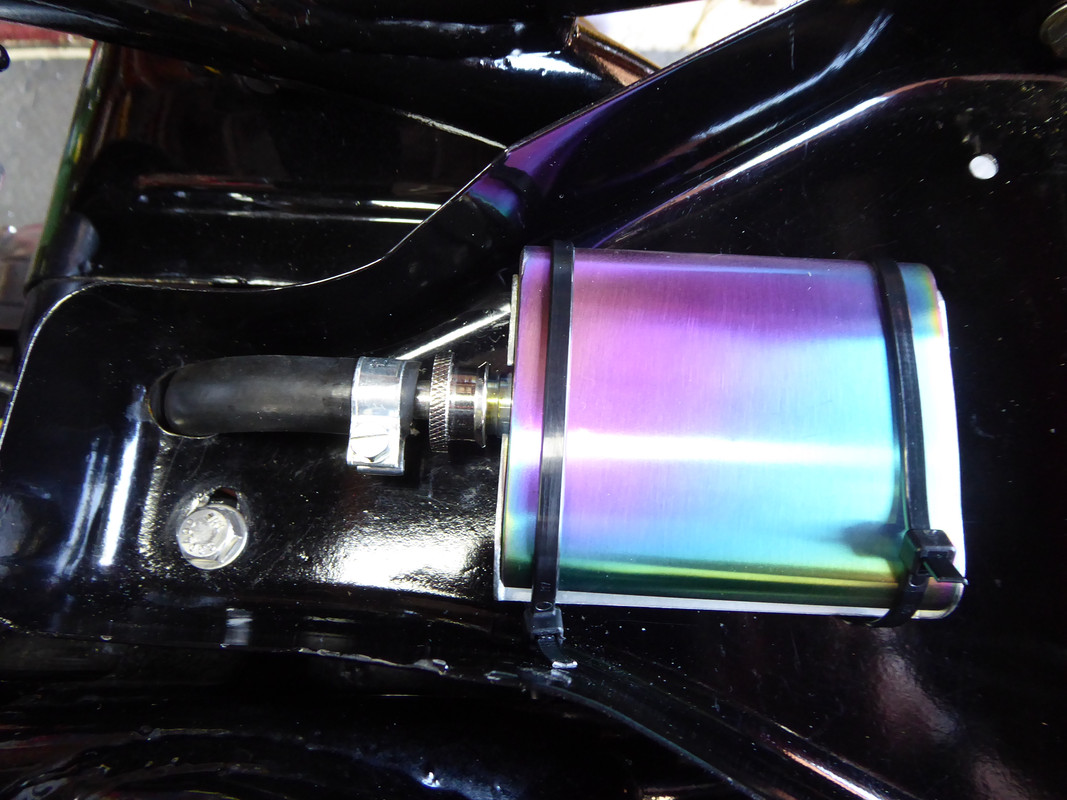 And finally the visually unaltered bike itself.