Exactly Jerry. They go for the low hanging fruit, usually to achieve funding critical targets or crimes that are the political flavours of the month.
Out of the first 250 reported crimes of maybe 1000 that I looked at for my area (about 75% were public disorder) all but about about 20 said:
'Closed. Investigation completed. No suspect identified'.
Have a look at your own county data showing individual crimes reported, type, action taken and outcomes in this link:
https://data.police.uk/
then choose the left hand 'button' labelled 'Downloads'. Select your county and tick 'Include crime data' and 'Include outcomes data' at the bottom of the page.
You'll be horrified at the number of reported crimes not investigated or closed due to lack of evidence or a suspect.
As you said Jerry; it's much easier and less time-consuming and with no investigations and little paperwork to get a result by turning up at a demonstration and bundling 20 people into a meat wagon..i.e. Crime reported...tick, followed up...tick, arrests made...tick, fines imposed....tick. All boxes ticked. End of.
Here's just a snip from the report for my area: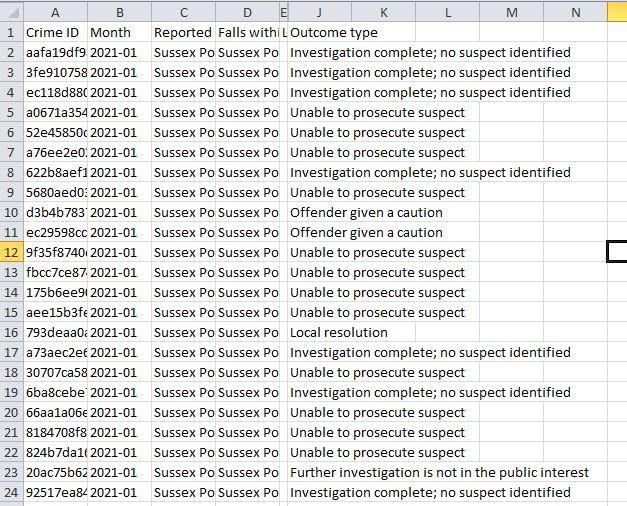 (Links edited and corrected).