Interestingly the steel tank that I had to fit to replace the original fibre glass original, due to the ravages of ethanol, was a perfect fit with all the holes/threads being correct and in the right place. At the cost, from India, I could have bought four tanks and cut them up to make one good tank if it had been necessary, and still have spent less than the cost of an aluminium tank made in the UK. Incidentally I believe that the good suppliers have stock held in the UK as mine arrived in a week and there were no taxes or duty to be paid. the label on the box suggested that it had actually come from an industrial estate near Birmingham.
Original and replacement tank together...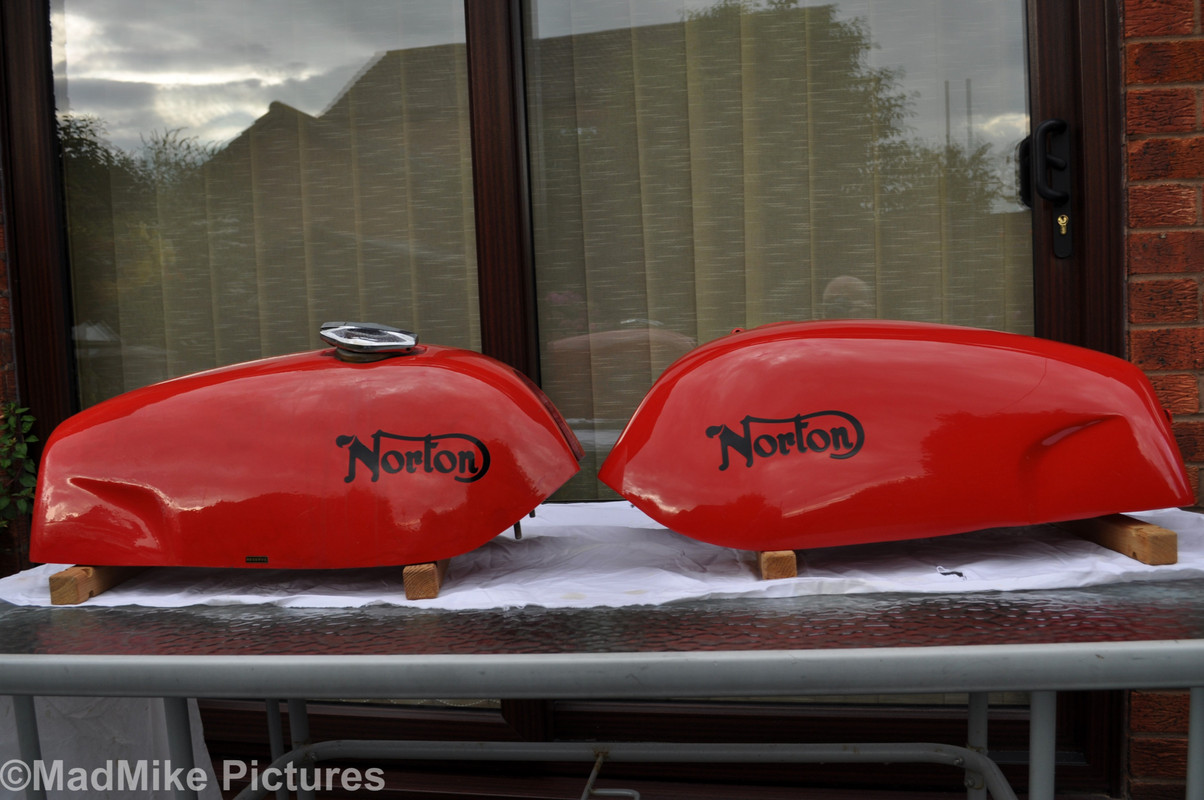 Fitted dry and unpainted to test the fit...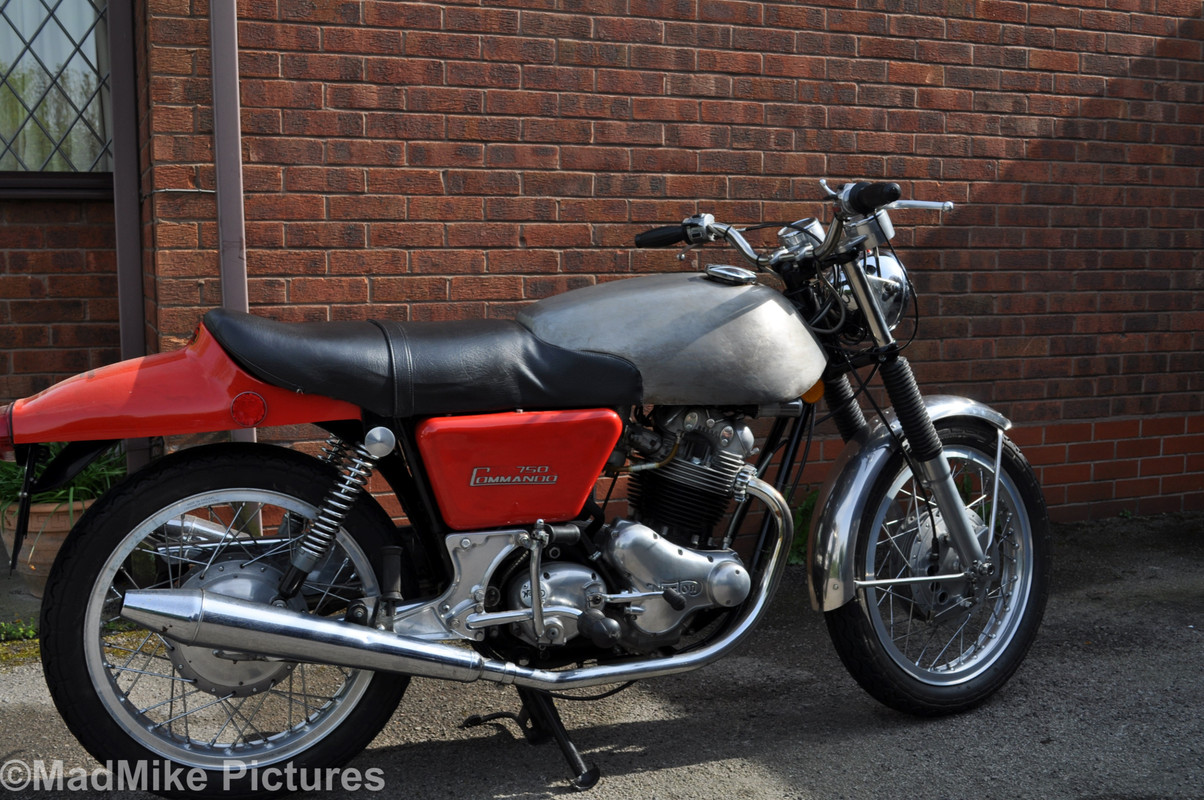 Finally the finished bike...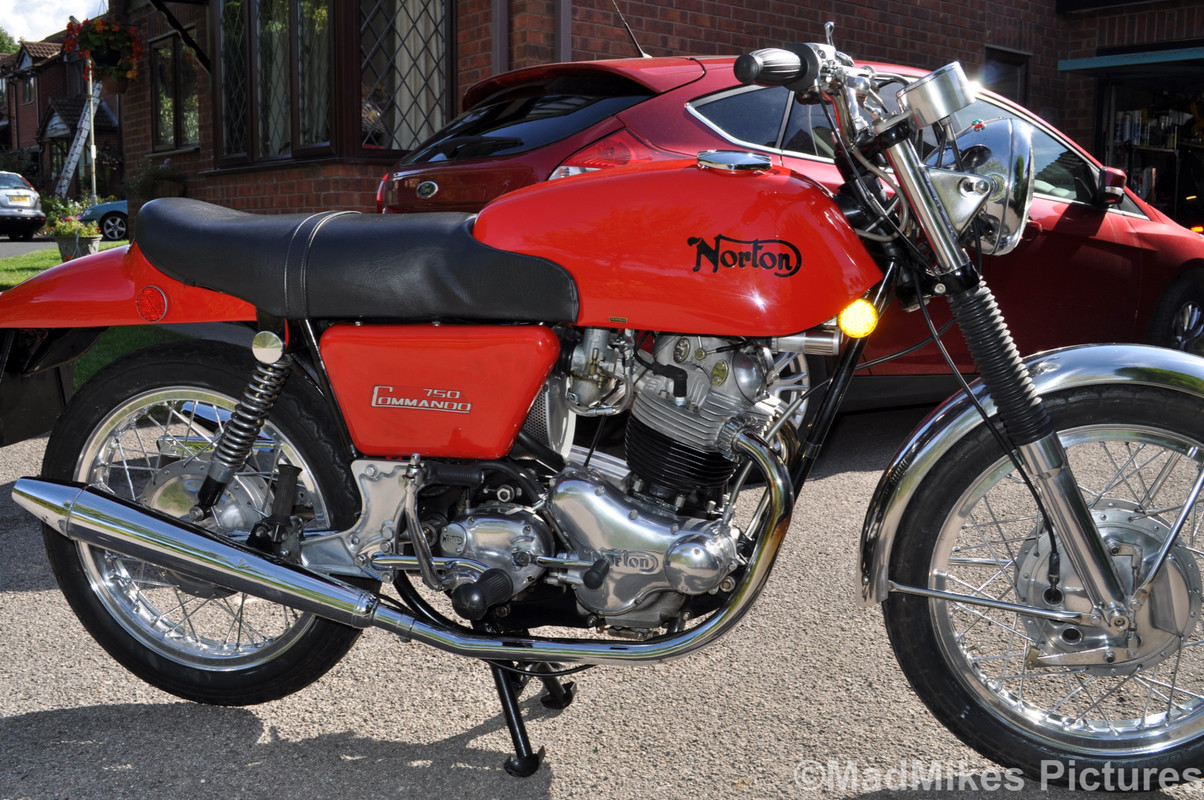 My advice despite my great experience with my tank...get it unpainted/chromed. Get the painters/platers to test for leaks. Get the leaks welded if necessary and after re-testing get your favourite plater/painter to do their magic. I got Faircharm Renovations to do mine as I had the repaint the seat tail to guarantee a colour match.