I raised a claim on the W. Sussex Highways website after my (car) tyre burst on Friday and the wheel rim bent when dropping into a non visible pothole at 20mph. They certainly seemed to have made it as difficult as they could to make a claim.
Photos were taken after most of the road-wide inch or two of flooding had drained away.
Since the intro of GPS and a long-way-round bypass 5 yrs ago this country lane has become a rat run to the nearby industrial estate and offices. It's forever being 'repaired' by a contractor who chucks a bucket or two of tarmac in the holes and within a couple of weeks it has all broken out because there's never been a proper foundation for today's heavy traffic.
I had to call out a mobile tyre fitter as my car doesn't have a spare and it was too damaged for the Skoda supplied gloop and air canister kit. Fortunately the new tyre sealed.
Looking North
<a href="https://postimages.org/"><img style="max-width:100%;" src="https://i.postimg.cc/Bnc54KDm/Van-Long-shot.jpg" border=0></a>
Looking South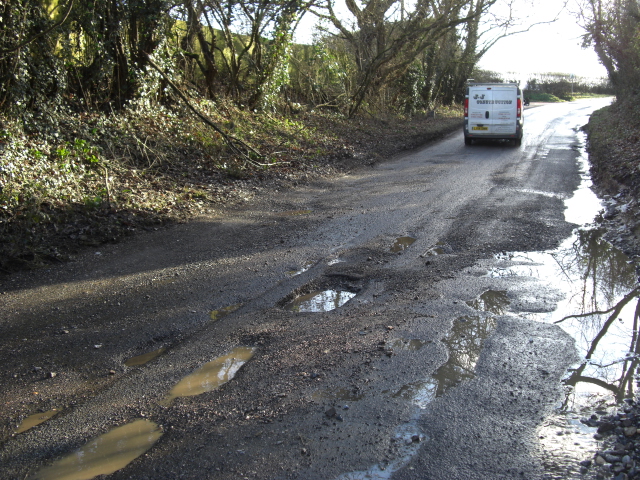 Looking North