Bosch Dynamos
Posted by John
on October 31, 2020, 3:21 pm
Anyone here know about Bocsh RD 45/6 dynamos? The one fitted to NSU is giving me grief in so much as the cut-out does not release when the engine stops , or even when the ignition key is removed. Things are not helped by some PO rewiring the bike using all one colour (black) and marking none of them. Tracing where all the wires went took some time, plus some went nowhere and others were not connected when they got to where they were going. That, and one according to the wiring diagram missing completely, sadly even with all these issues put right the the cut-out still doesnít work as it should. The idea that I should just replace it with a modern electronic regulator didnít work as those designed for say Lucas dynamos which have shunt wound field coils whereas Bosch are series wound.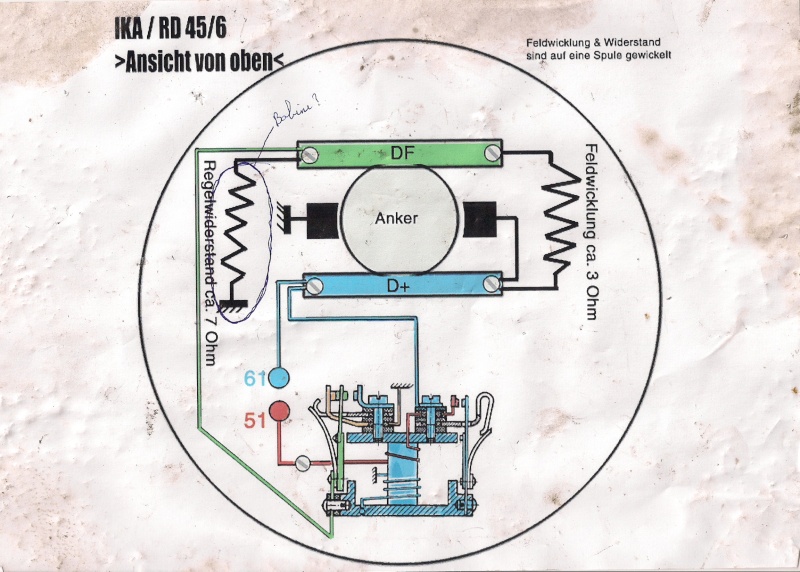 The regulator/cut-out are built into the end of the dynamo unlike most British machines where I is a separate item.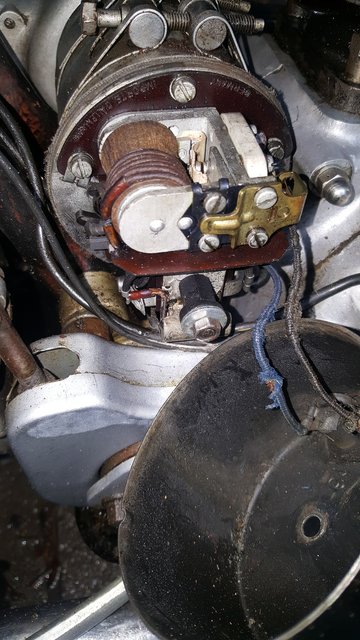 The dynamo/regulator under the dynamo end cover.
Any thoughts or theories anyone?