Re: Name the motorcycle
Posted by DBDBrian
on March 15, 2021, 12:06 pm, in reply to "Re: Name the motorcycle"
Lannis was on the money, It's a 1914 Coventry Premier. It carried me on many Pioneer runs, all successfully completed.
Premier had a distinguishing feature, in having a second exhaust port in the cylinder, which is uncovered at BDC. It is controlled by a spring loaded valve, only lifting of it's seat when the engine is under load.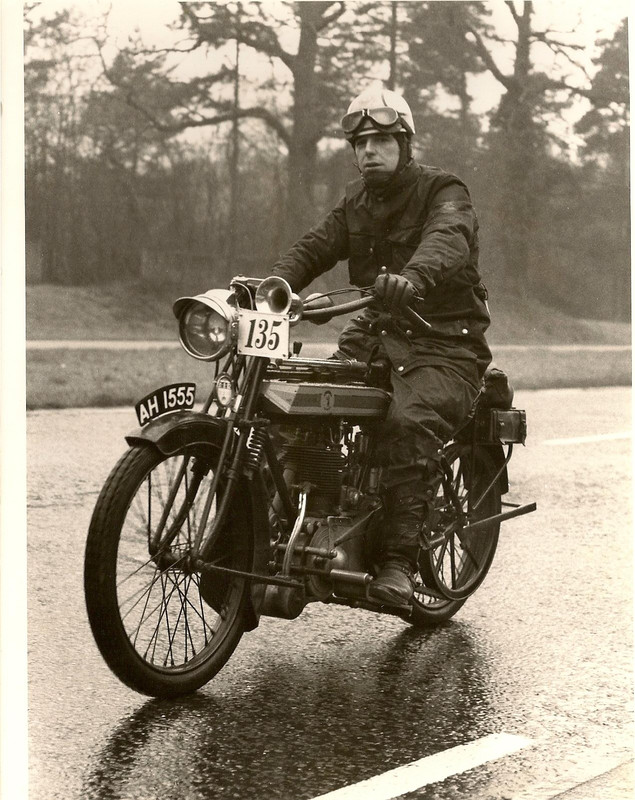 picupload
A wet Pioneer Run, the auxiliary exhaust can be be seen.
---
Brian
Made In England