Re: Alloy tanks from India
Posted by MadMike
on November 24, 2021, 10:41 am, in reply to "Alloy tanks from India"
As Geoff suggested, here I am.

I did indeed buy a tank from India, but it was a steel tank for my Commando Fastback (Red of course). The cost was so low compared with UK sourced tanks that my logic was that I could actually afford to buy three tanks and if necessary use them to make one good tank if the quality was suspect. In the event the tank arrived within a week, no import duties were levied, and it was well packed.

I then checked all the threads and found them to be the correct threads and all in exactly the correct place. I then did a fit check and everything was spot on.

However I did buy the tank in raw condition as I wanted it panted with the seat tail unit to ensure a perfect match. Before painting the tank was pressure tested to ensure that it did not leak. I highly recommend this as the tanks are fabricated and not stamped out as the originals were.

Sadly I have no experience of an Indian made aluminium tank. Would I buy another Indian made tank? Definitely but I would again paint it locally and pressure test it.

Dry fitted tank,,,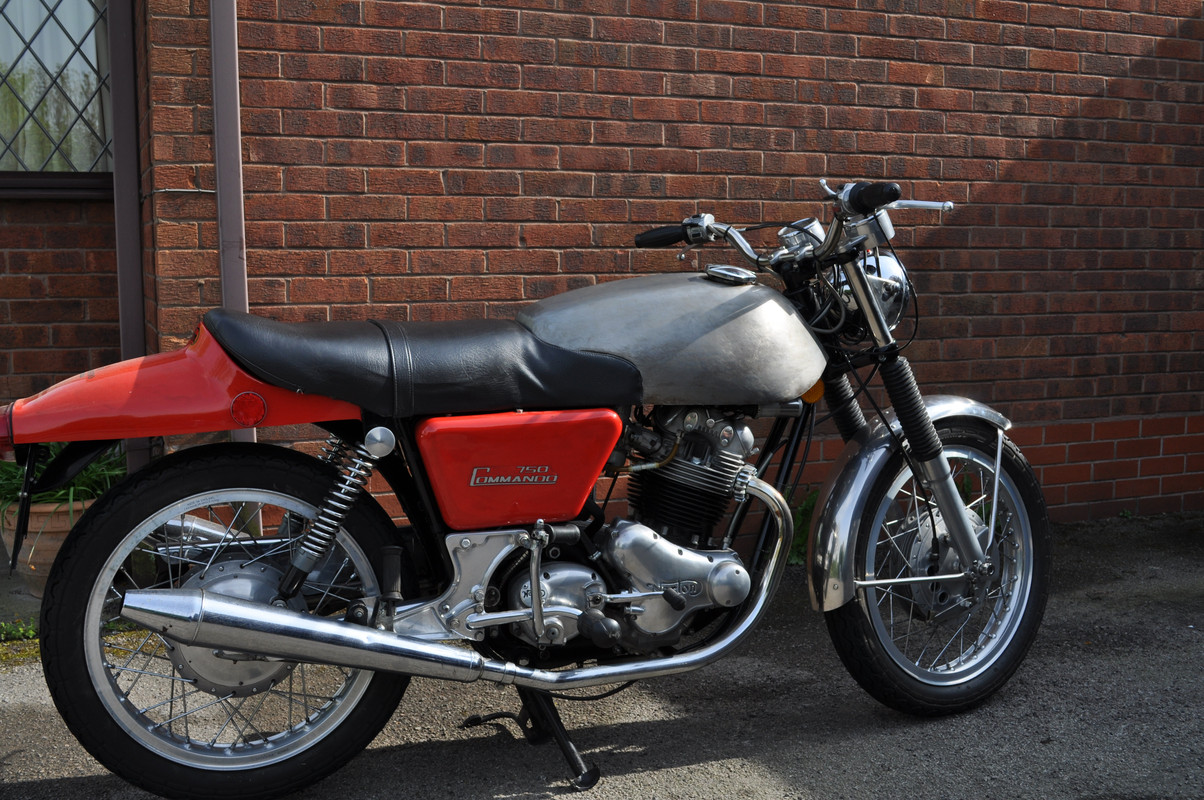 Old fibre glass tank and new steel tank from India...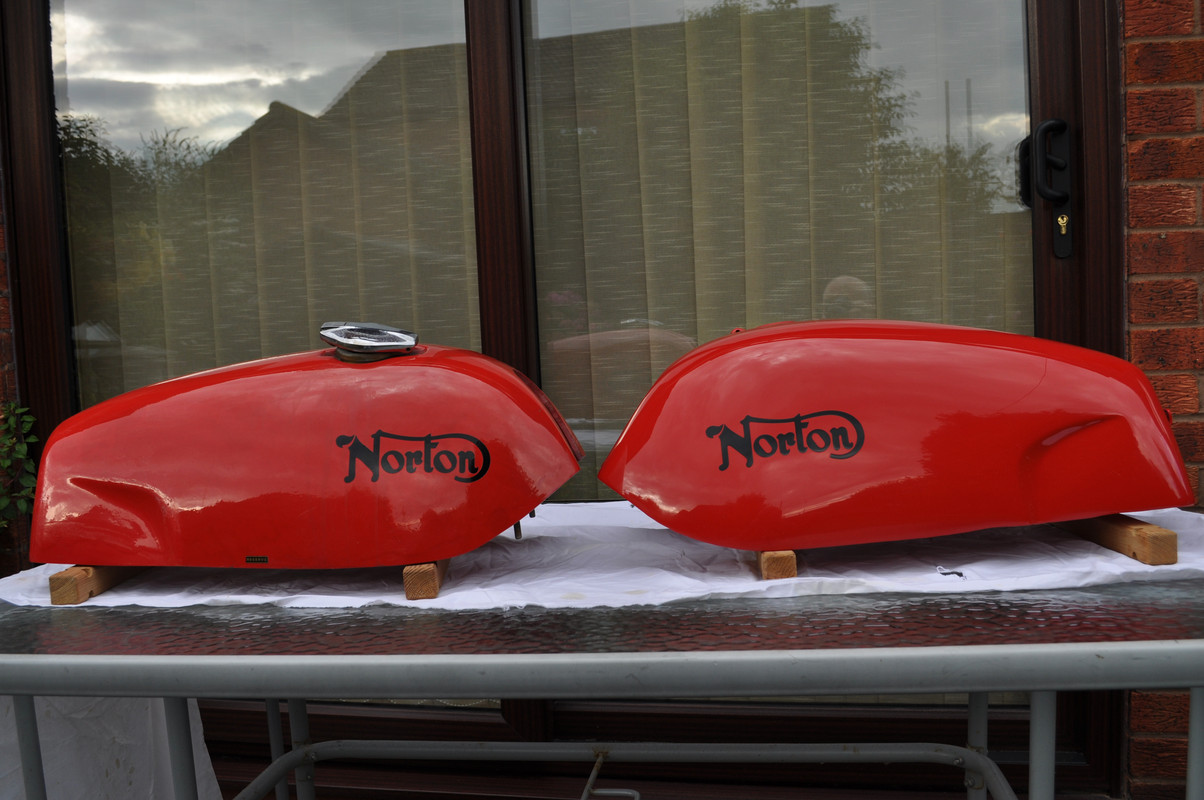 The bike with its nice new Indian made steel tank.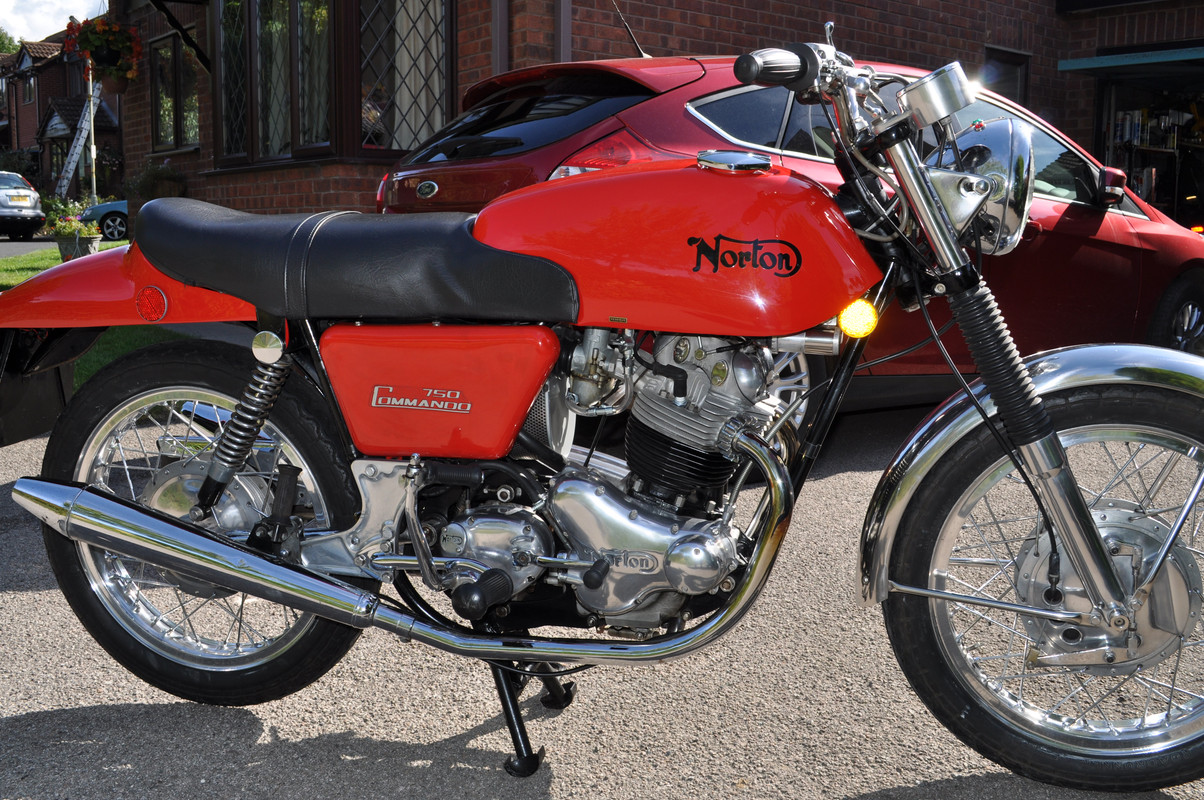 ---
Other opinions may be available but this one is always correct.