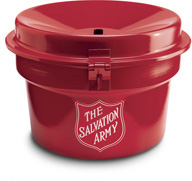 Daily Times, In The Community: ASA Red Kettle goes to bat for Salvation Army/Daily Times Merry Christmas Fund
By HARRY CHAYKUN,
Special to the Times
Saturday's wintry mix didn't stop the hearty Delco softball players who had signed up for the ASA Red Kettle One-Pitch Tournament. The event, which had been scheduled for the outdoor fields at Camp Upland, was moved indoors to the MapleZone facility in Upper Chichester.
High Tension (South Jersey) defeated Miller's Ale House Heavy Hitters (Millennium Sunday League), 7-1, in the championship game. High Tension earned a Mickey Vernon Sports History Museum gift package, and the players displayed their prizes as they posed for a team picture.
Miller's Heavy Hitters, Cicconi Auto Body and West Side Boys won $100 gift certificates from Bats Plus to use toward the purchase of bats for the 2014 outdoor season, and Miller's and Cicconi earned bonus points for 2014 ASA of PA Advance Play.
The tournament raised $350 for the Daily Times Merry Christmas Fund for the Salvation Army, and that number will increase as the money dropped into the Salvation Army's Red Kettle at MapleZone is counted.
Tournament director Joe Organek credited owner Jeff Randazzo, who donated the use of the MapleZone facility, and staff members Chris Madonna, Rob Itri and Ashley Eden, who helped work out the arrangements necessary to play the games. District 6 deputy commissioner Ed Dunn provided softballs, and ASA umpire Tom Conn donated his services. Award Connection in Springfield provided the championship plaque, and refreshments for the players were made available by Jacquette's Bakery in Broomall.
MapleZone invited tournament organizers to plan to play the 2014 Red Kettle event at its new outdoor facility, MSI Sports Village, which will open in May.