The 2015 ASA of PA Charity Challenge Championship which is played to promote Prostate Cancer Awareness and whose proceeds benefit the American Cancer Society is now accepting teams for its 8th Annual Tournament which will be played during the weekend of August 7-9.
Since its inception in 2008, the Charity Challenge Championship immediately became the biggest and best Men's Slow Pitch Charity Softball Tournament in Pennsylvania with twelve softball leagues participating last year.
---------------------------------------------------------------------------------------------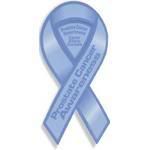 Team Entry Information:
2015 "8th Annual" ASA of PA Charity Challenge Championship
Date: August 7-9
Entry Fee: $200
Trophies & Cash Prizes
The Men's Slow Pitch Tournament will be played at the following fields:
1. West Chester Area Sports Association Complex
2. The Herb Pennock Park Softball Complex in Kennett Square
All fields have lights and have 300' fences.
Team rosters are not required to enter the tournament but teams must be classified as Class "D1/D2" or Class "E" per ASA of PA guidelines with only teams from District 6 who are classified as "C" teams being able to participate.
All softball associations are welcome to enter their team in the tournament and will be ASA of PA registered at no additional cost.
The tournament will have both "A" and "B" Flights.
Each team will be guaranteed (3) games and softballs are included.
The tournament will use ASA umpires and be ASA sanctioned.
There will be a (3) home run limit on all fenced fields and all bats will be tested per ASA specifications.
Two courtesy runners will be allowed per game.
All other rules are covered under the ASA official rules.
Teams who wish to enter from Delaware County should contact Joe Organek @ (610) 622-1154 or e-mail: millpres2000@rcn.com
Teams who wish to enter from Chester County should contact Kevin McDonald @ (484) 887-8190 or e-mail: kmac7476@yahoo.com
---------------------------------------------------------------------------------------------
Teams who have entered the 2015 ASA of PA Charity Challenge Championship:
1. A&R Iron Works (Chester County Men's Slowpitch League)
2. ADS/Unique Image (Delaware)
3. Barnaby's of Havertown (Chester County Men's Slowpitch League)
4. Barnaby's of Ridley/Danese Softball (Millennium Sunday)
5. Brawlers (Gap Softball League)
6. Double Edge Sports Grille (Millennium Sunday)
7. E.J. Hosbach Plumbing/UBBIBC (Chester County Men's Slowpitch League)
8. Jack Cassidy's Irish Pub (Chester County Men's Slowpitch League)
9. Lefty's/RAS (Marcus Hook Slow Pitch League)
10. Lodge 660 (Delco Independent Softball League)
11. Longhorns (Chester County Men's Slowpitch League)
12. Miller's Ale House Heavy Hitters (Millennium Sunday)
13. MRC (Marcus Hook Slow Pitch League)
14. Ram's Pizza Tavern (Millennium Sunday)
15. Ryan's Pub (Chester County Men's Slowpitch League)
16. TMS Combat (Kennett Square-Chester County)