Daily Times, In The Community: ASA of PA District 6 will host a charity tournament doubleheader this Saturday
By HARRY CHAYKUN, Special to the Times
The Amateur Softball Association (ASA) of PA's District 6 is hosting a pair of tournaments Saturday, December 12.
The "Jingle All The Way" one-pitch tournament will take place at the MapleZone Sports Village. The entry fee is $200, and each team is guaranteed three games.
The tournament is being held to help the family of 5-year-old Sarah Renee Gonzalez, who recently underwent surgery for a brain tumor, with her medical expenses. Her father, Mark, is a player/coach in the Millennium Sunday Softball League. Anyone wishing to make a donation can go to
https://www.gofundme.com/em6cuwt8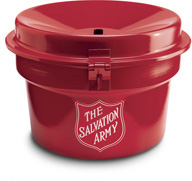 The second tournament is the 2015 ASA Red Kettle one-pitch tourney at MapleZone Academy. It benefits the Daily Times/Salvation Army Merry Christmas Fund. Major Ervin McKoy of the Salvation Army is sending bell ringers to sing Christmas carols during the tournament.
MapleZone owner Jeff Randazzo and staff members Rob Itri, Matt Ciarrocchi and Ashley Grimes have been instrumental in making arrangements for the tournaments.
Additional information can be obtained from ASA of PA District 6 commissioner Joe Organek at 610-622-1154 or millpres2000@verizon.net.