Daily Times, In The Community: ASA of PA charity tournaments raise $2,000 in season of giving
By HARRY CHAYKUN, Special to the Times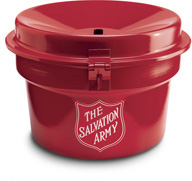 Ryan's Pub of West Chester defeated Braydon's Bombers of the Delaware Valley, 2-1, to win the recent 2015 ASA Red Kettle One-Pitch Softball Tournament at MapleZone Academy in Garnet Valley.
The Bombers scored in the bottom of the sixth inning, but Ryan's rallied with two runs in the top of the seventh to claim the decision. The game was a rematch of the 2014 final, which Ryan's won, 4-3.
The tournament, hosted by the Amateur Softball Association (ASA) of Pennsylvania's District 6, raised $500 for the Daily Times/Salvation Army Merry Christmas Fund.
District 6 also hosted the 2015 ASA Jingle All The Way One-Pitch Softball Tournament at MapleZone Sports Village in Aston to raise funds to help with the medical expenses of 5-year-old Sarah Renee Gonzalez, who recently underwent surgery for a brain tumor.
In the A Flight final, Delco Softball defeated V&J Collision, 28-23, while the Brew Jays earned a 5-3 decision over Lodge 660 for the B Flight title.
The tournament raised $1,500 for the Gonzalez family to help with Sarah Renee's medical expenses.
"I would like to thank MapleZone owner Jeff Randazzo for donating the facilities," District 6 commissioner Joe Organek said. "And staff members Rob Itri, Matt Ciarrocchi and Ashley Grimes made the arrangements to host the tournament."
"Award Connection in Springfield provided championship plaques and the Concord Pike Steak Shop (pizzas) and Jacquette's Bakery of Broomall (Christmas cookie trays) provided refreshments. They all can't be thanked enough for all the help they gave us."