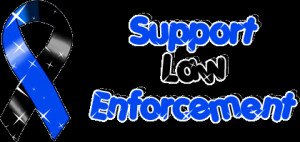 The 2016 "Take Pride in Blue" Softball Tournament is scheduled for tomorrow at Camp Upland.
Upland Park (Camp Upland)
280 6th Street
Upland, PA 19015
All proceeds from the tournament will be benefit Vest-A-Cop.
Vest-A-Cop was formed to help raise funds to provide tactical vests for Delaware County police officers or first responders who do not have one or cannot afford one.
Here is their website:
https://www.vestacop.com/
----------------------------------------------------------------------------------------------------
2016 "Take Pride in Blue" Softball Tournament - Bracket Schedule
1. Action Auto/B.D.A. BallBusters
2. Ante Up
3. Sharon Hill Fire Company
4. Springfield/Ridley-Eddystone Police
Time – Game - Field
10:00 - Springfield/Ridley-Eddystone Police vs. Action Auto/B.D.A. BallBusters - Camp Upland B
10:00 - Ante Up vs. Sharon Hill Fire Company - Camp Upland E
Time – Game - Field
11:00 - Ante Up vs. Action Auto/B.D.A. BallBusters - Camp Upland B
11:00 - Springfield/Ridley-Eddystone Police vs. Sharon Hill Fire Company - Camp Upland E
Note: Coin Toss will determine home team in Bracket Play
♦
2016 "Take Pride in Blue" Softball Tournament - Advance Play Schedule
Semifinals
Time – Game - Field
12:30 - #4 Seed vs. #1 Seed - Camp Upland E
12:30 - #3 Seed vs. #2 Seed - Camp Upland B
Championship
Time – Game - Field
1:30 - Semifinal Winners
Note: Highest Seeded team will determine home team in Advance Play