Over the last week 3 groups have been through Papa Bear's Adirondack Retreat and here is the report.
Hows this for your first trout ever? 10 casts and Derrick had a 20 inch wild brown ready for a picture session and a lasting memory to show others.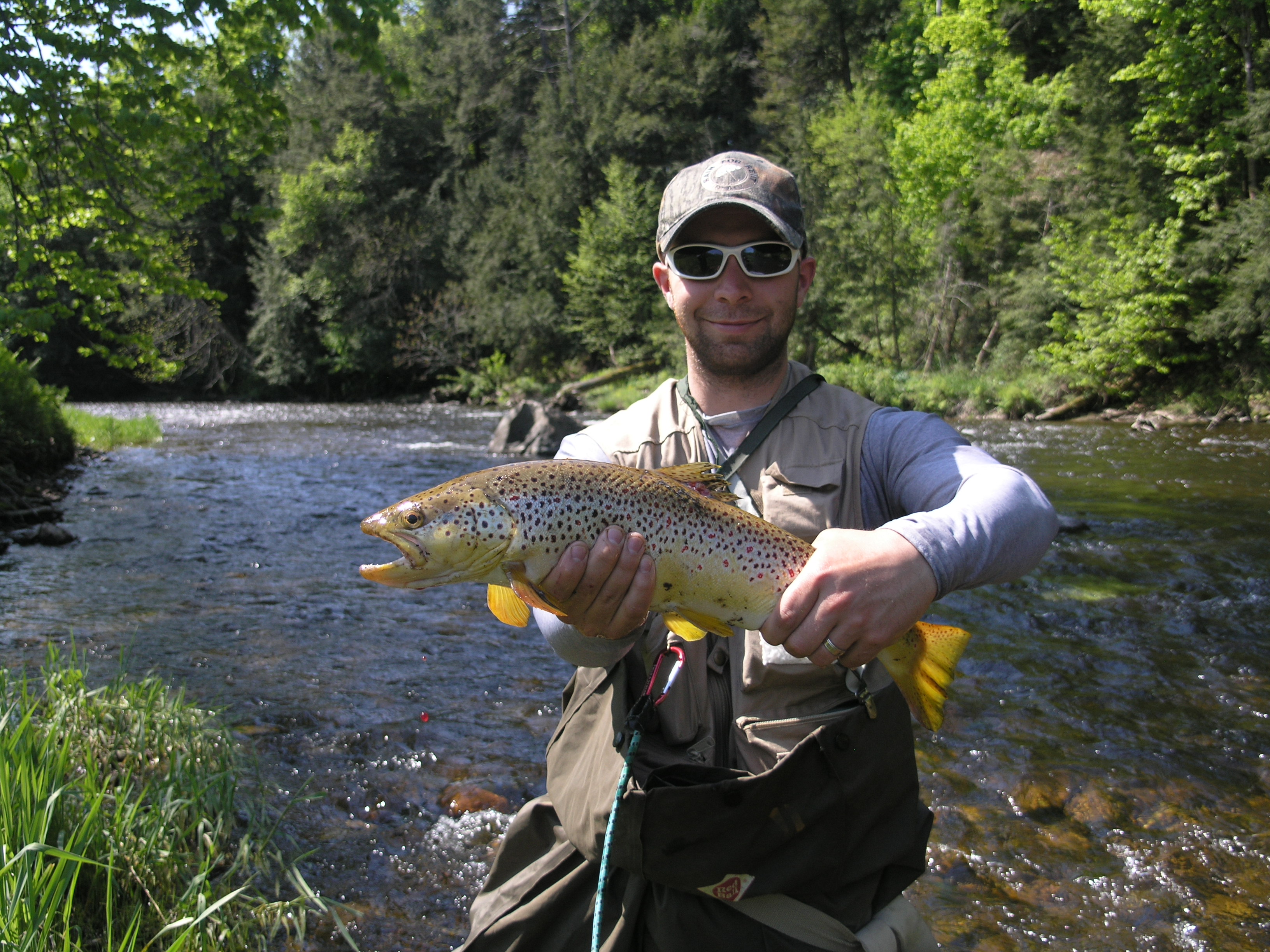 Notice the talon marks on her back where the Osprey appears to have grabbed it. His friend John also got a 19 inch beauty and several 14 inch punks as I call them. Derrick also missed one at the shore that was at least 20 and I will be posting a video shortly on my youtube channel of the boys in action.
http://www.youtube.com/adirondackwayne
Johns dad was into learning the art of nymph fishing and under the careful instruction of NYS guide David Vezendy he got the grasp of it and had numerous attacks before he got the hang of it. He hooked several and had one that David estimated at 19 inches right to shore where he escaped. Guess he just didnít want his picture taken. All things considered they had some incredible action and left planning a return visit. A factor that kind of slowed the action was the fact that the weather was too nice. The sun was so intense that it raised the water temps from 58-69 degrees on Saturday which freaked the fish out and put them down. I never have seen this effect up here at this time of year but thatís fishing. They had a great weekend and learned some techniques and methods that have greatly advanced their fishing skills. That is what we are all about up here, great wild trout fishing in a pristine wilderness setting.
At the same time all this was going on, NYS guide Rich Garfield, flyfishtheadirondacks.com, was on another section of the river and put his guest into one of the biggest wild browns he had ever seen come out the Adirondack Retreats property. He estimated the length at 24 inches or more and the fish to be over seven pounds.
Image courtesy of Rich Garfield, flyfishtheadirondacks.com
Here are a couple more images from the weekend: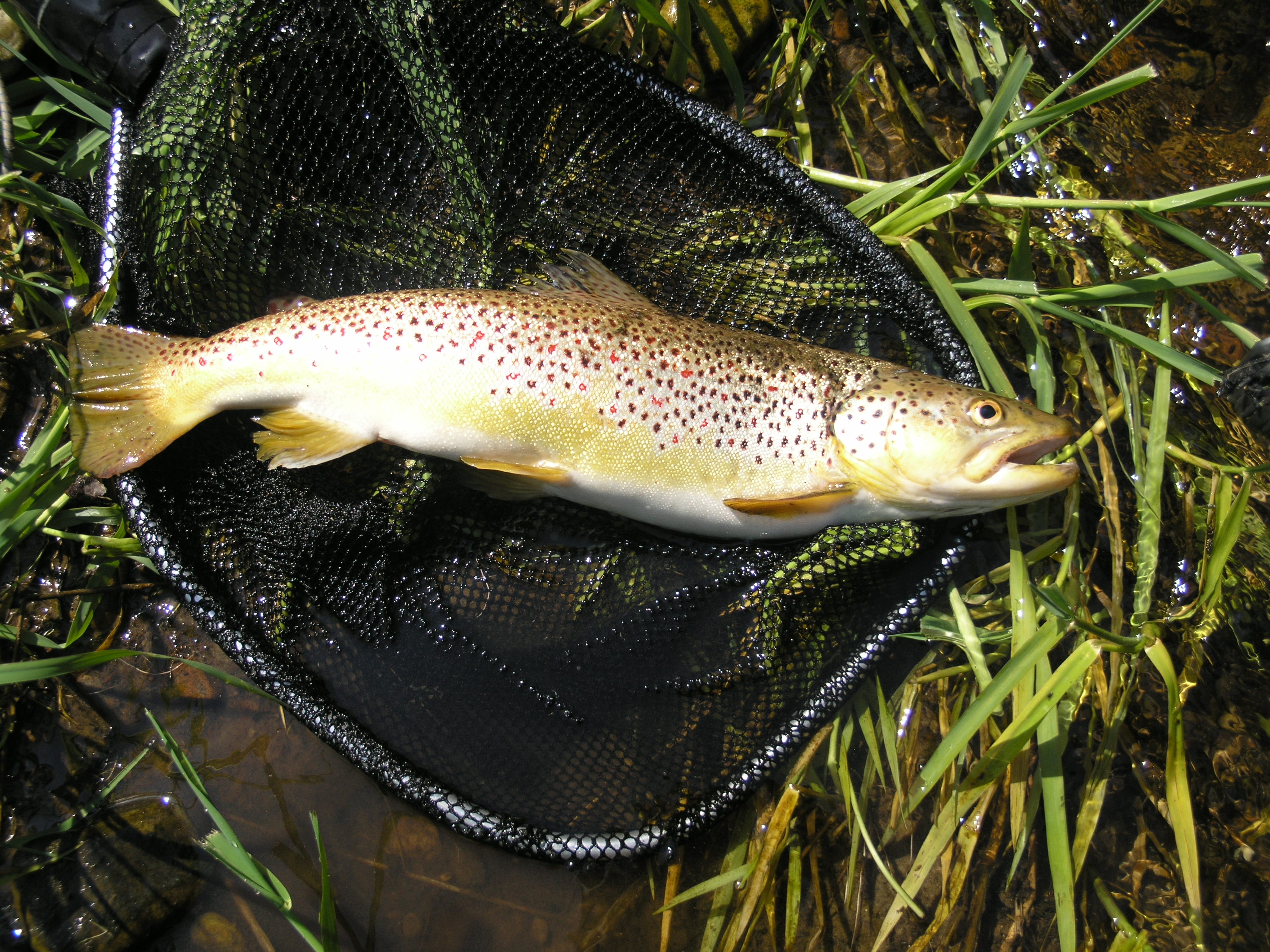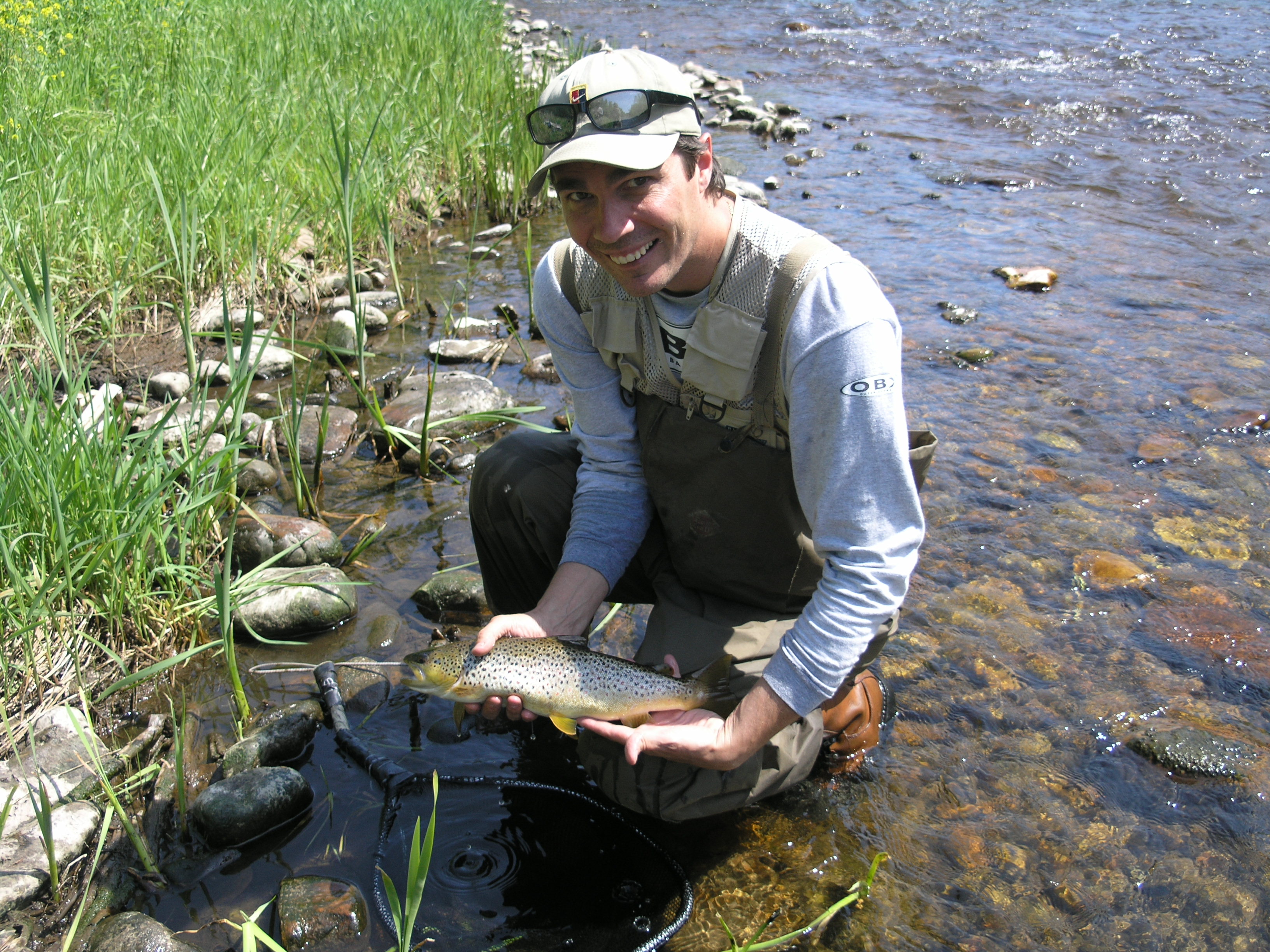 Many more pictures on the site, so come and check it out.
http://www.papabearoutdoors.com/