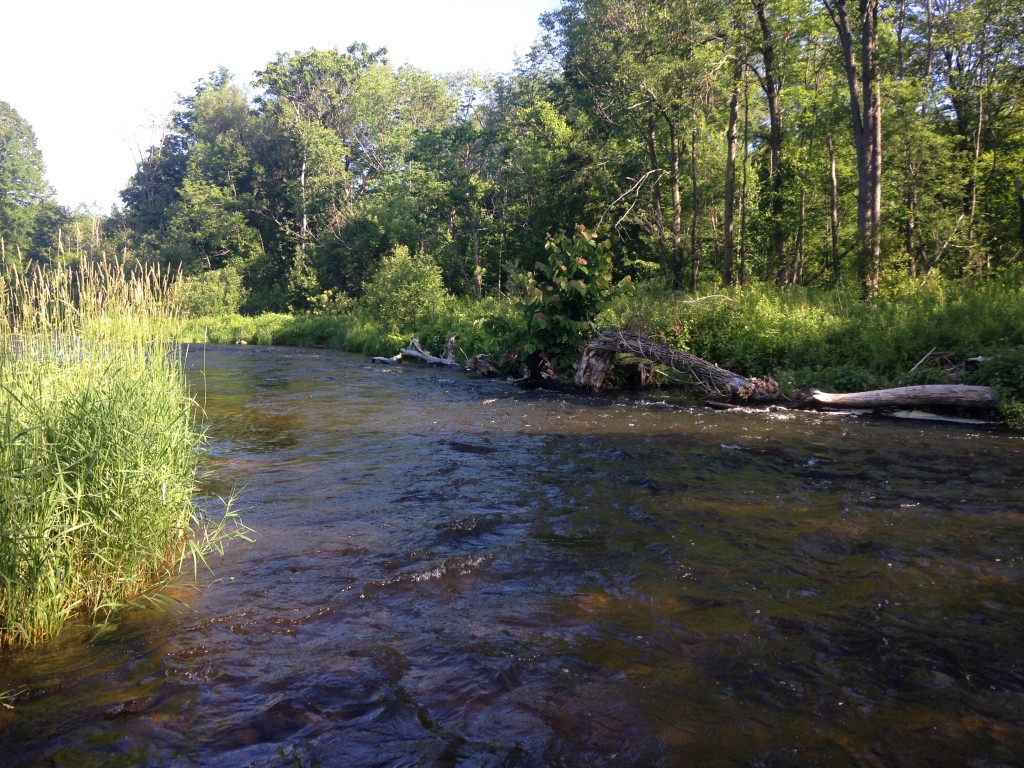 On and off rain for the past 2 weeks has kept the river in absolutely perfect condition – particularly the stretches right around camp. Whether you're packing a spin reel or fly rod, the river condition is absolutely perfect to catch large wild brown trout.  As the rains of puffed up the river, trout are on patrol taking Papa Bear's famous minnow rig.  As the water levels drop, large nymphs and streamers have taken trout between 17-23″ on heavy fluorocarbon tippets. Ausable Ugly's and Stonefly patterns are working well.  A monster brown estimated to be 26″ has been hooked twice in the past week, but has not been brought to net.  Jonah awaits your Adirondack Retreat.  Are you up for the challenge?
He'll be waiting for you!
Do not email – call the property steward Wayne Richardson, aka Papa Bear at 607-785-8215 to book your introductory trip today.
Read more