Re: Land Rover Discovery Rear Diff seal 04
Posted by Tony Ludford on July 3, 2008, 9:01 pm, in reply to "Land Rover Discovery Rear Diff seal 04 "
Tony Ludford
Is it the type with rubber doughnut connecting prop to diff?
If so, you need to extract the centre prop locating lug, by drawing it out of the centre of the flange, then the bolt is behind that. See no.11 in image below: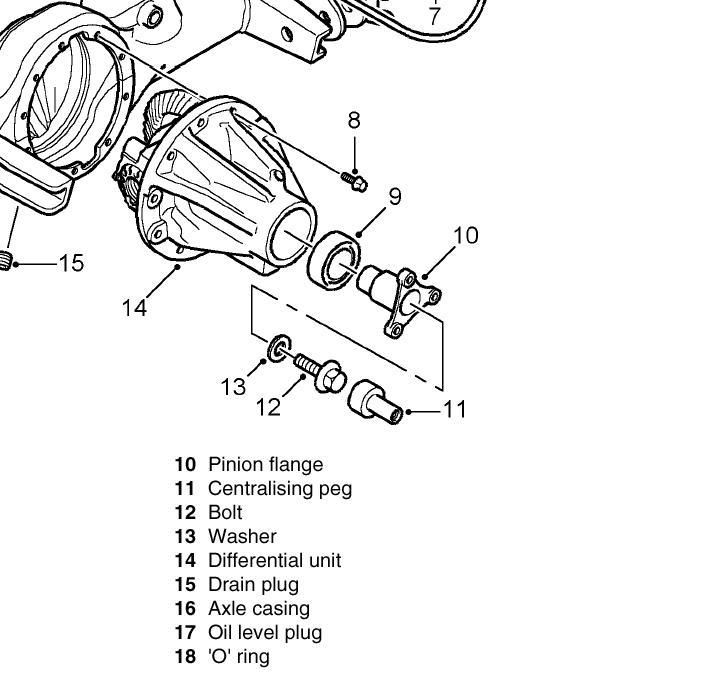 I just use a deep socket and a bolt with nut on it. As you tighten the nut up onto the socket, it draws the peg out.