Another part of the Heil article on which this is based - by DAN HODGES
Posted by johnlilburne
on June 21, 2021, 12:21 pm, in reply to "Labour claims party will lose Batley and Spen – because Muslims like antisemitism"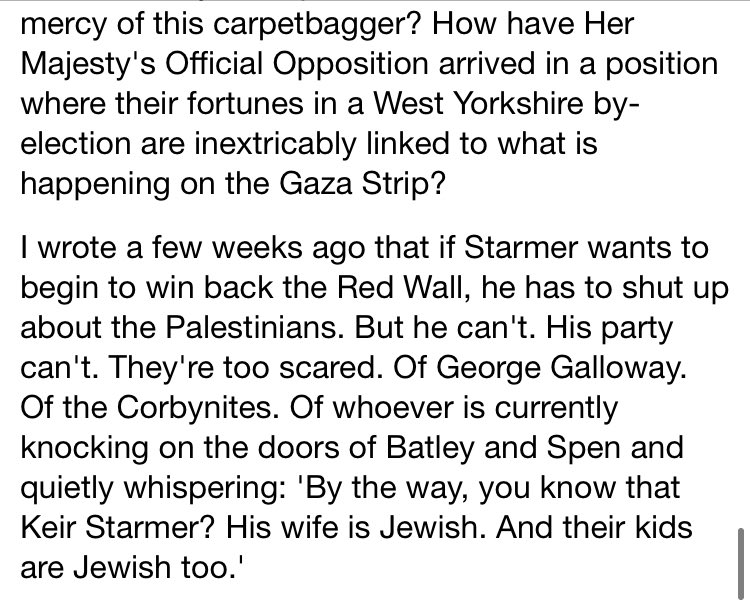 Note the last bit. It is clear that when Labour lose B&S - which seems likely - and if the vote for Galloway made the difference, the narrative will be to blame antisemitic Muslims for voting for the antisemitic Galloway.

Dangerous stuff. And, in the constituency where Cox was murdered - by a right-wing loon, I might add.

Wait for them to go the full Brevik.