Re: David Miller was cleared of anti-Semitism, leaked document shows
Posted by johnlilburne
on October 23, 2021, 1:47 am, in reply to "David Miller was cleared of anti-Semitism, leaked document shows"
The document also shows that the complaint which resulted in Miller's firing was instigated by two pro-Israel lobby groups and only later adopted by two pro-Israel students on campus.

The two students acted in collusion with the Community Security Trust – which has links to Israel's deadly spy agency Mossad – and the Union of Jewish Students – which is funded by and acts as a front for the Israeli embassy in London.
Dave Rich

Head of Policy for Community Security Trust. Author 'The Left's Jewish Problem: Jeremy Corbyn, Israel & Anti-Semitism'
https://uk.linkedin.com/in/dave-rich-8a743114?trk=org-employees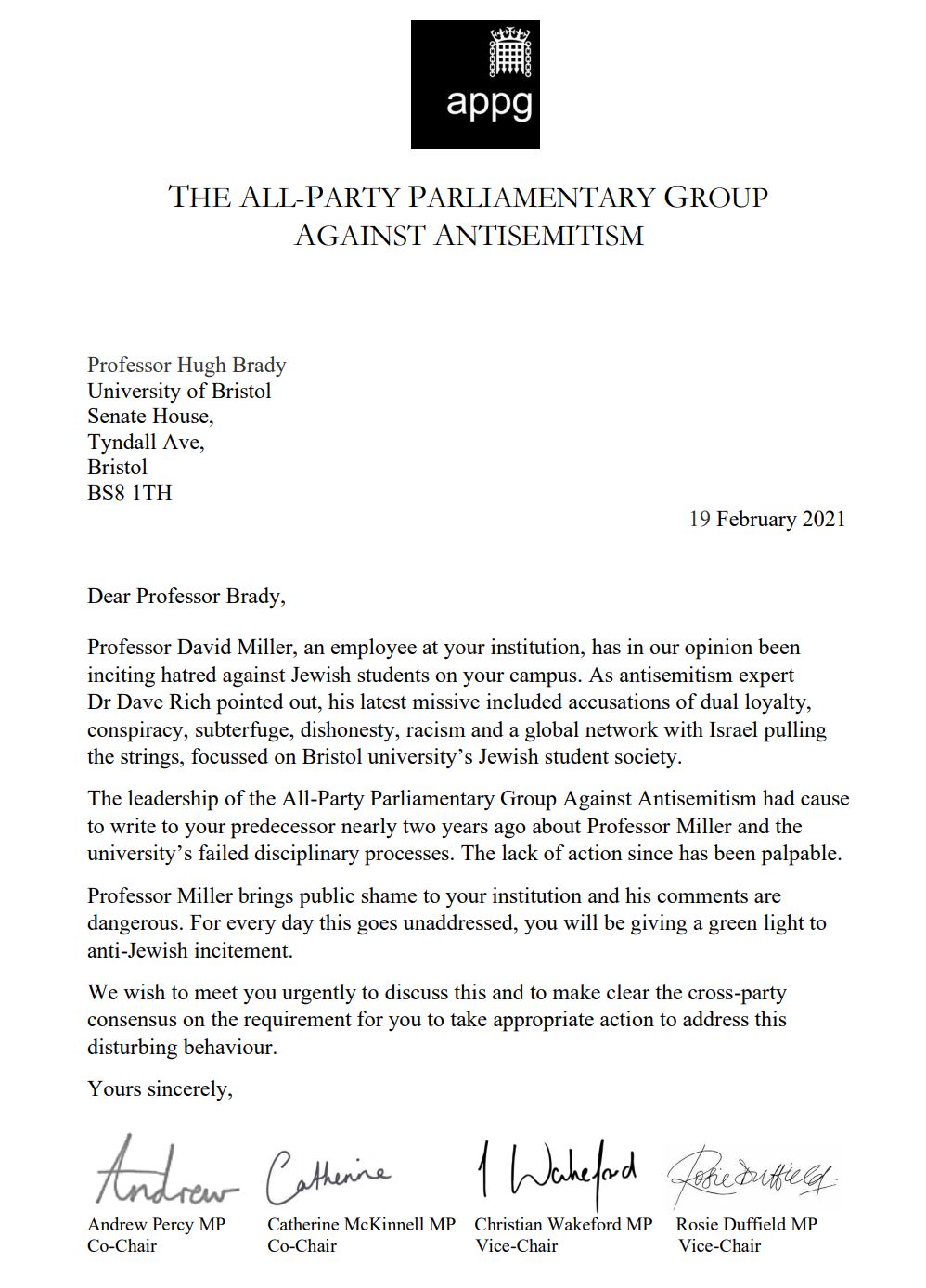 https://pbs.twimg.com/media/EumGM4SXEAEPKee?format=jpg&name=large

Dave Rich also appeared in the John Ware Panorama hatchet job - not saying I'm suggesting Mr Rich may have an agenda, may have a part in orchestrating a pile-on on David Miller. No. That would be veering to close to an antisemitic conspiracy theory trope. Wouldn't want that. No indeed.