Online safety Bill, Elon Musk, Ofcom and Laughable (if the issue wasn't so serious) #NeoLibor
Posted by Gerard
on April 16, 2022, 11:32 am
https://bills.parliament.uk/bills/3137

"PROVIDENCE, R.I. (AP) — Twitter said Friday that its board of directors has unanimously adopted a "poison pill" defense in response to Tesla CEO Elon Musk's proposal to buy the company for more than $43 billion and take it private.

The move would allow existing Twitter shareholders — except for Musk — to buy additional shares at a discount, thereby diluting Musk's stake in the company and making it harder for him to corral a majority of shareholder votes in favor of the acquisition.

Twitter's plan would take effect if Musk's roughly 9% stake grows to 15% or more.

The poison pill injects another twist into a melodrama surrounding the possibility of the world's richest person taking over a social media platform he described Thursday as the world's "de facto town square."

Twitter said its plan would reduce the likelihood that any one person can gain control of the company without either paying shareholders a premium or giving the board more time to evaluate an offer. Such defenses, formally called shareholder rights plans, are used to prevent the hostile takeover of a corporation by making any acquisition prohibitively expensive for the bidder.

Even if it discourages his takeover attempt, Musk could still take over the company by waging a "proxy fight" in which shareholders vote to retain or dismiss the company's current directors. Twitter said its plan doesn't prevent the board from negotiating or accepting an acquisition proposal if it's in the company's best interests.

"They're gearing up for a battle here with Musk," said Daniel Ives, an analyst for Wedbush Securities. "They also have to give themselves time to try to find another potential buyer."





Musk has offered to buy the company outright for more than $43 billion, saying it "needs to be transformed as a private company" in order to build trust with its users and do better at serving what he calls the "societal imperative" of free speech.

"Having a public platform that is maximally trusted and broadly inclusive is extremely important to the future of civilization," he said during an onstage interview at a TED event Thursday, just hours after his bid was announced.

With about 82 million Twitter followers, Musk is both a prolific user of the platform and a vocal critic of the measures it has taken to restrict accounts that spread misinformation or amplify violent rhetoric and hate speech. He said Thursday he's opposed to permanent user bans — the most famous of which is Twitter's suspension of former President Donald Trump's account after the Jan. 6 Capitol riot.

Musk revealed in recent regulatory filings that he'd been buying Twitter shares in almost daily batches starting Jan. 31, ending up with a stake of about 9%. Only Vanguard Group controls more Twitter shares. A lawsuit filed Tuesday in New York federal court alleged that Musk illegally delayed disclosing his stake in the social media company so he could buy more shares at lower prices.

After Musk announced his stake, Twitter quickly offered him a seat on its board on the condition that he would limit his purchases to no more than 14.9% of the company's outstanding stock. But the company said five days later that Musk had declined.

Ives said Twitter's poison pill path is a predictable defensive maneuver but could be seen as a "sign of weakness" for the company on Wall Street.

Musk could try to fight the measure in court, but "no court has overturned a poison pill in the last 30 years," said Columbia University law professor John Coffee. Rallying shareholders to kick out the board might be more doable but also presents challenges to Musk, Coffee said.

Musk's offer already faced resistance before Twitter threw its Friday counterpunch.

A Saudi prince who is among Twitter's major shareholders scoffed at Musk's offer in a Thursday tweet. Al Waleed bin Talal said he would reject Musk's overtures because he didn't believe $43 billion "comes close to the intrinsic value of Twitter, given its growth prospects." The prince punctuated the tweet with another one from 2015 disclosing his Kingdom Company had raised its stake in Twitter to 5.2% -- about half of what Musk now holds.

While Musk's $54.20-per-share offer is nearly 40% greater than Twitter's stock price before he disclosed his huge investment, it's still far below the peak closing price of $77.63 reached less than 14 months ago. At that time, Twitter was valued at about $62 billion.

Musk responded to the prince with a tweet asking how many Twitter shares he holds and then made what may have been a veiled reference to the 2018 murder of journalist Jamal Khashoggi that was tied to Saudi Arabia's Crown Prince Mohammed bin Salman. "What are the Kingdom's views on journalistic freedom of speech?" Musk asked in a Thursday tweet.

In a sign that investors are skeptical about Musk's offer, Twitter's stock fell in the first day of trading after the takeover bid was announced Thursday -- exactly the opposite of what an approving market reaction looks like. The stock markets were closed Friday for the Good Friday holiday. Twitter said it plans to disclose more details of its shareholder plan in an upcoming regulatory filing.

Another outspoken billionaire, Dallas Mavericks owner and tech investor Mark Cuban, weighed in on Twitter to share his theory that Musk is making his bid to goose the company's stock price so he can sell his stake at a profit. Using a profane term, Cuban also postulated Musk is using the bid to torment the U.S. Securities and Exchange Commission, the stock market regulatory agency that fined Musk $20 million in 2018 after he tweeted about a potential buyout of Tesla that never materialized.

In Thursday's TED event, Musk made it clear he is still incensed with the SEC and cursed the regulators with a profanity."

"PROVIDENCE, R.I. (AP) — Twitter said Friday that its board of directors has unanimously adopted a "poison pill" defense in response to Tesla CEO Elon Musk's proposal to buy the company for more than $43 billion and take it private.

The move would allow existing Twitter shareholders — except for Musk — to buy additional shares at a discount, thereby diluting Musk's stake in the company and making it harder for him to corral a majority of shareholder votes in favor of the acquisition.

Twitter's plan would take effect if Musk's roughly 9% stake grows to 15% or more.

The poison pill injects another twist into a melodrama surrounding the possibility of the world's richest person taking over a social media platform he described Thursday as the world's "de facto town square."

Twitter said its plan would reduce the likelihood that any one person can gain control of the company without either paying shareholders a premium or giving the board more time to evaluate an offer. Such defenses, formally called shareholder rights plans, are used to prevent the hostile takeover of a corporation by making any acquisition prohibitively expensive for the bidder.

Even if it discourages his takeover attempt, Musk could still take over the company by waging a "proxy fight" in which shareholders vote to retain or dismiss the company's current directors. Twitter said its plan doesn't prevent the board from negotiating or accepting an acquisition proposal if it's in the company's best interests.

"They're gearing up for a battle here with Musk," said Daniel Ives, an analyst for Wedbush Securities. "They also have to give themselves time to try to find another potential buyer."

Musk has offered to buy the company outright for more than $43 billion, saying it "needs to be transformed as a private company" in order to build trust with its users and do better at serving what he calls the "societal imperative" of free speech.

"Having a public platform that is maximally trusted and broadly inclusive is extremely important to the future of civilization," he said during an onstage interview at a TED event Thursday, just hours after his bid was announced.

With about 82 million Twitter followers, Musk is both a prolific user of the platform and a vocal critic of the measures it has taken to restrict accounts that spread misinformation or amplify violent rhetoric and hate speech. He said Thursday he's opposed to permanent user bans — the most famous of which is Twitter's suspension of former President Donald Trump's account after the Jan. 6 Capitol riot.

Musk revealed in recent regulatory filings that he'd been buying Twitter shares in almost daily batches starting Jan. 31, ending up with a stake of about 9%. Only Vanguard Group controls more Twitter shares. A lawsuit filed Tuesday in New York federal court alleged that Musk illegally delayed disclosing his stake in the social media company so he could buy more shares at lower prices.

After Musk announced his stake, Twitter quickly offered him a seat on its board on the condition that he would limit his purchases to no more than 14.9% of the company's outstanding stock. But the company said five days later that Musk had declined.

Ives said Twitter's poison pill path is a predictable defensive maneuver but could be seen as a "sign of weakness" for the company on Wall Street.

Musk could try to fight the measure in court, but "no court has overturned a poison pill in the last 30 years," said Columbia University law professor John Coffee. Rallying shareholders to kick out the board might be more doable but also presents challenges to Musk, Coffee said.

Musk's offer already faced resistance before Twitter threw its Friday counterpunch.

A Saudi prince who is among Twitter's major shareholders scoffed at Musk's offer in a Thursday tweet. Al Waleed bin Talal said he would reject Musk's overtures because he didn't believe $43 billion "comes close to the intrinsic value of Twitter, given its growth prospects." The prince punctuated the tweet with another one from 2015 disclosing his Kingdom Company had raised its stake in Twitter to 5.2% -- about half of what Musk now holds.

While Musk's $54.20-per-share offer is nearly 40% greater than Twitter's stock price before he disclosed his huge investment, it's still far below the peak closing price of $77.63 reached less than 14 months ago. At that time, Twitter was valued at about $62 billion.

Musk responded to the prince with a tweet asking how many Twitter shares he holds and then made what may have been a veiled reference to the 2018 murder of journalist Jamal Khashoggi that was tied to Saudi Arabia's Crown Prince Mohammed bin Salman. "What are the Kingdom's views on journalistic freedom of speech?" Musk asked in a Thursday tweet.

In a sign that investors are skeptical about Musk's offer, Twitter's stock fell in the first day of trading after the takeover bid was announced Thursday -- exactly the opposite of what an approving market reaction looks like. The stock markets were closed Friday for the Good Friday holiday. Twitter said it plans to disclose more details of its shareholder plan in an upcoming regulatory filing.

Another outspoken billionaire, Dallas Mavericks owner and tech investor Mark Cuban, weighed in on Twitter to share his theory that Musk is making his bid to goose the company's stock price so he can sell his stake at a profit. Using a profane term, Cuban also postulated Musk is using the bid to torment the U.S. Securities and Exchange Commission, the stock market regulatory agency that fined Musk $20 million in 2018 after he tweeted about a potential buyout of Tesla that never materialized.

In Thursday's TED event, Musk made it clear he is still incensed with the SEC and cursed the regulators with a profanity." https://labourlist.org/2022/03/the-online-safety-bill-is-finally-being-released-but-will-it-do-the-job/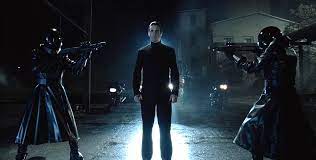 "At home, the government's long-awaited online safety bill will be published later today. The bill is intended to tackle harmful content online, including child sexual abuse, terrorism, fraud and the promotion of suicide and self-harm. Tech companies will be forced to proactively prevent people from being exposed to illegal content, where previously they were only required to act when content had been reported to them by users. Labour has rejected claims by ministers that the bill is "world-leading" and highlighted the damage caused by the delay to its publication, including the rapid spread of Russian disinformation within the UK. While supportive of the legislation in principle, the opposition party does believe the government has approached it in the wrong way, focusing on regulating content rather than trying to make the wider system work by introducing an overarching duty of care.

The second reading of the bill is not expected for at least a couple of weeks. Labour List understands that Labour will particularly scrutinise the sections of the bill relating to child protection, asking whether they do enough to keep children safe online. The party is also interested in how the bill will seek to tackle disinformation and misinformation online and address the 'David vs Goliath' issue of the lack of recourse for individuals against big tech companies. In a piece for Conservative Home yesterday, Culture Secretary Nadine Dorries responded to critics concerned the bill will give people like Mark Zuckerberg and Nick Clegg "unlimited power" to decide what is acceptable to say online: "I've got news for them: we're already there."" https://labourlist.org/2022/03/the-online-safety-bill-is-finally-being-released-but-will-it-do-the-job/

Unbelievable spiel from yet another neo-laboural shill. Concerned with Russian disinformation. This is what swallowing the vaccine mandate has done, people dare not question what (as a result of their own -very understandable but nevertheless irrational-, fears), is flowing through their veins*, the true raison d'etre of the pan-icdemic. Totally useless in protecting our freedoms, we need a constitution.

*For myself, never vaccinated, never symptomatic, never tested.

"Charity Carnegie Trust warned in September: "The draft Online Safety Bill gives too many powers to the Secretary of State over too many things.

"This is a rare point of unity between safety campaigners, who want tough legislation to address hate crime, mis/dis-information and online abuse and radical free speech campaigners who oppose much of the Bill."

Another point of contention is its rules for journalists. Content published by publications is exempt from the bill but some say the bill sets a precedent meaning journalistic content will be next, while others say journalists' content should be examined for creating harm." https://www.indy100.com/news/online-safety-bill-summary-update

"Michael Grade has been confirmed as chair of the communications watchdog despite MPs warning that he has a "clear lack of depth" of knowledge about social media and online safety.

The former BBC chair will lead Ofcom, which will play a key role in regulating large social media platforms and search engines in the UK, as the body charged with implementing the landmark online safety bill. However, the digital, culture, media and sport committee said on Friday that it was concerned by Lord Grade's admission this week that he does not use social media but is aware of how it works thanks to his children.

"His clear lack of depth when talking about social media and online safety gives us concerns," said the committee in a report published on Friday, hours before the government confirmed his appointment. The Department for Digital, Culture, Media and Sport said Grade had been appointed by the culture secretary, Nadine Dorries, to the £142,500-a-year role for four years from 1 May.

The committee report added that it would be difficult to find a candidate with deep experience across the whole of Ofcom's remit and expressed hope that Grade, 79, who has had a long career as a broadcasting executive, would receive advice on the technological aspects of his role.

"He appears to understand the importance of Ofcom's new role in regulating the online space. It would be difficult to find a candidate with deep experience across the whole of Ofcom's remit, and we hope that he will be well supported with the necessary advice to fulfil his role as chair."" https://www.theguardian.com/media/2022/apr/01/mps-voice-fears-over-michael-grade-in-depth-knowledge-of-ofcom-remit

Well if you will employ fossils (establishment figures to establish the New Order).