Customer has car and return it when I give him a shout again
He lives roughly 45 mile away so bit of a round trip for him
As much as he is a but if a pain in arse. He is also pretty
Good in that he likes genuine parts.
It's got full service using genuine oil and filters.
The plugs are some super special ones for lpg.
Probably not a bad idea to flush it anyway a suppose.
Took a look today even though wasn't acting up in workshop I
Did emissions check anyway.
Pictures as follows first is at idle second is 3500rpm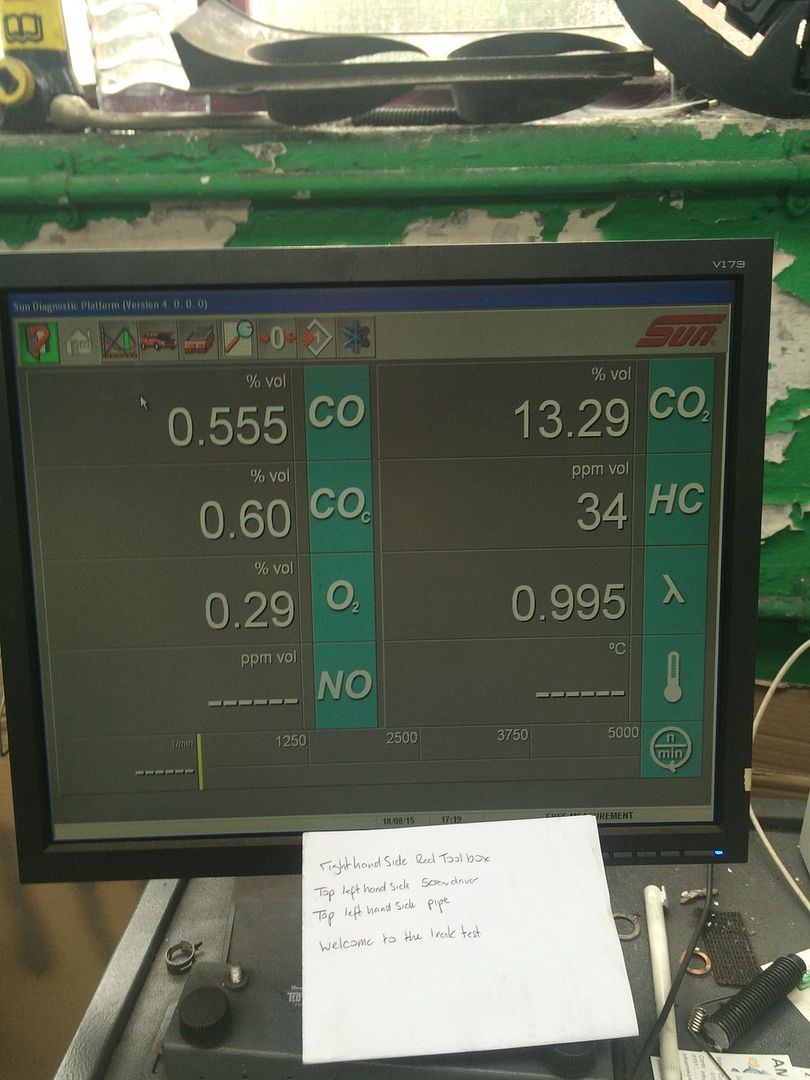 Went out for road test customer driving and me on scope.
Nothing jumped out but need to review them properly.
Will upload some images later on.